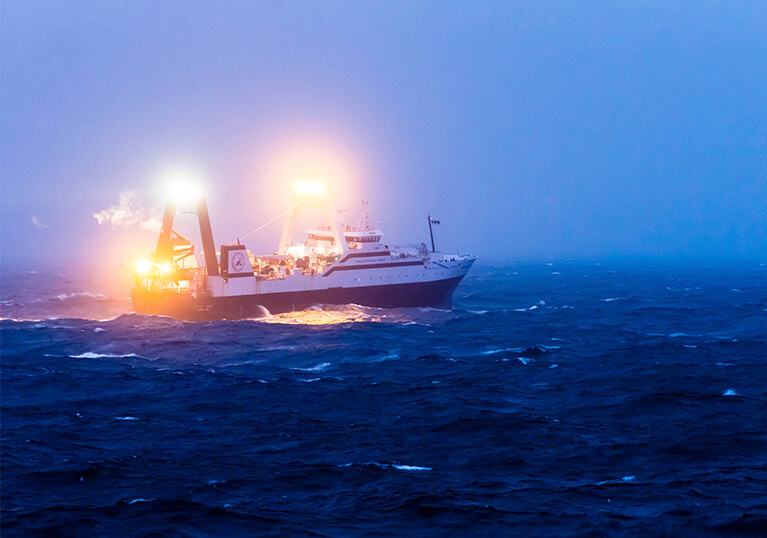 LEADERS IN AT-SEA PROCESSING
Our supply chain starts at sea, where our catch is immediately processed and frozen to capture a higher level of freshness and nutritional quality than shore-based processors. With the industry's largest fleet of at-sea processing vessels, we can keep our operators stocked with fresh and high-quality products virtually year-round.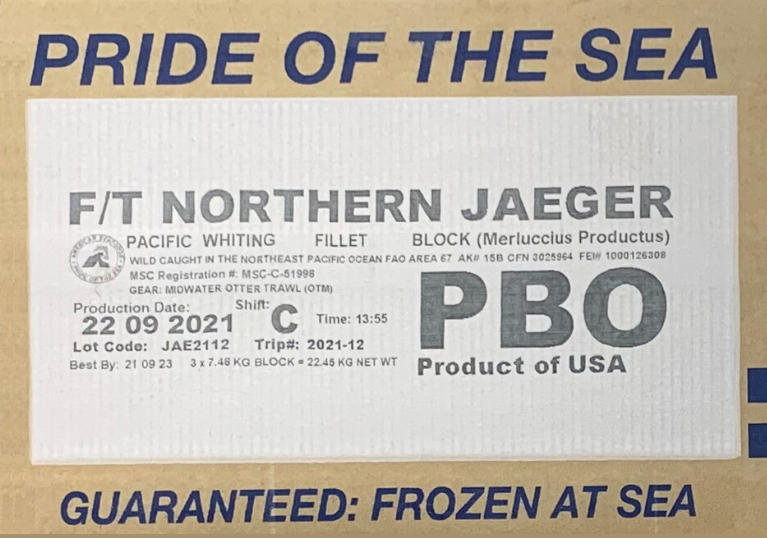 TRANSPARENT AND TRACEABLE PRODUCTS
Even with 45 percent of the at-sea quota for Wild Alaska Pollock and a major share of the Wild Pacific Hake quota in the Northwest, every fish we catch is traceable right back to the fishery. Production codes on each shipping package include details about the vessel, processing date and time, and plant shift.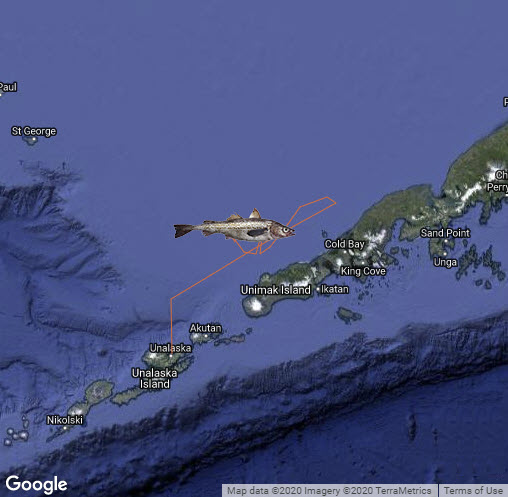 TRACE YOUR FISH
On every vessel, we freeze our fish within hours of the catch to lock in all the essential nutrients like protein and omega-3 fatty acids. We track the fish from the location of the catch to every part of our supply chain to have full traceability. See for yourself where our fish is caught.
WORLDWIDE DISTRIBUTION NETWORK
American Seafoods has carefully selected the best logistic partners in the world to better manage the unique challenges of remote operations and assure customers of on-time deliveries. Utilizing cold storage facilities strategically located in Dutch Harbor, Alaska, and other key ports, we ship our products around the world using the best-quality reefer and temperature control equipment.
Our internal and external logistics teams have vast experience in ocean shipping and intermodal transportation and are supported by a global network of import-export regulatory compliance specialists. Distribution management and customer service in all our regional hubs are tailored to our customers' needs. In this era of just-in-time deliveries, the services provided by our logistics team have never been more important.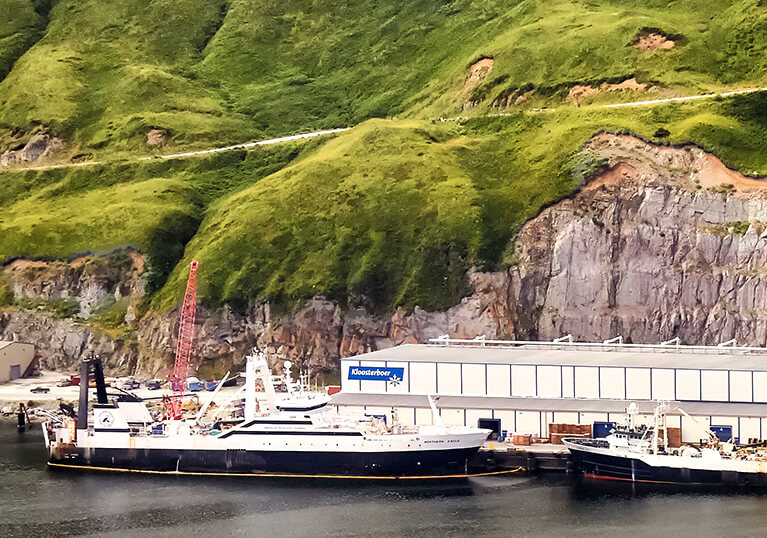 KLOOSTERBOER DUTCH HARBOR LLC
Kloosterboer Dutch Harbor LLC is an independently operated cold storage facility serving customers in Dutch Harbor, Alaska and is a close partner with American Seafoods. From this Dutch Harbor facility, American Seafoods products are shipped around the world.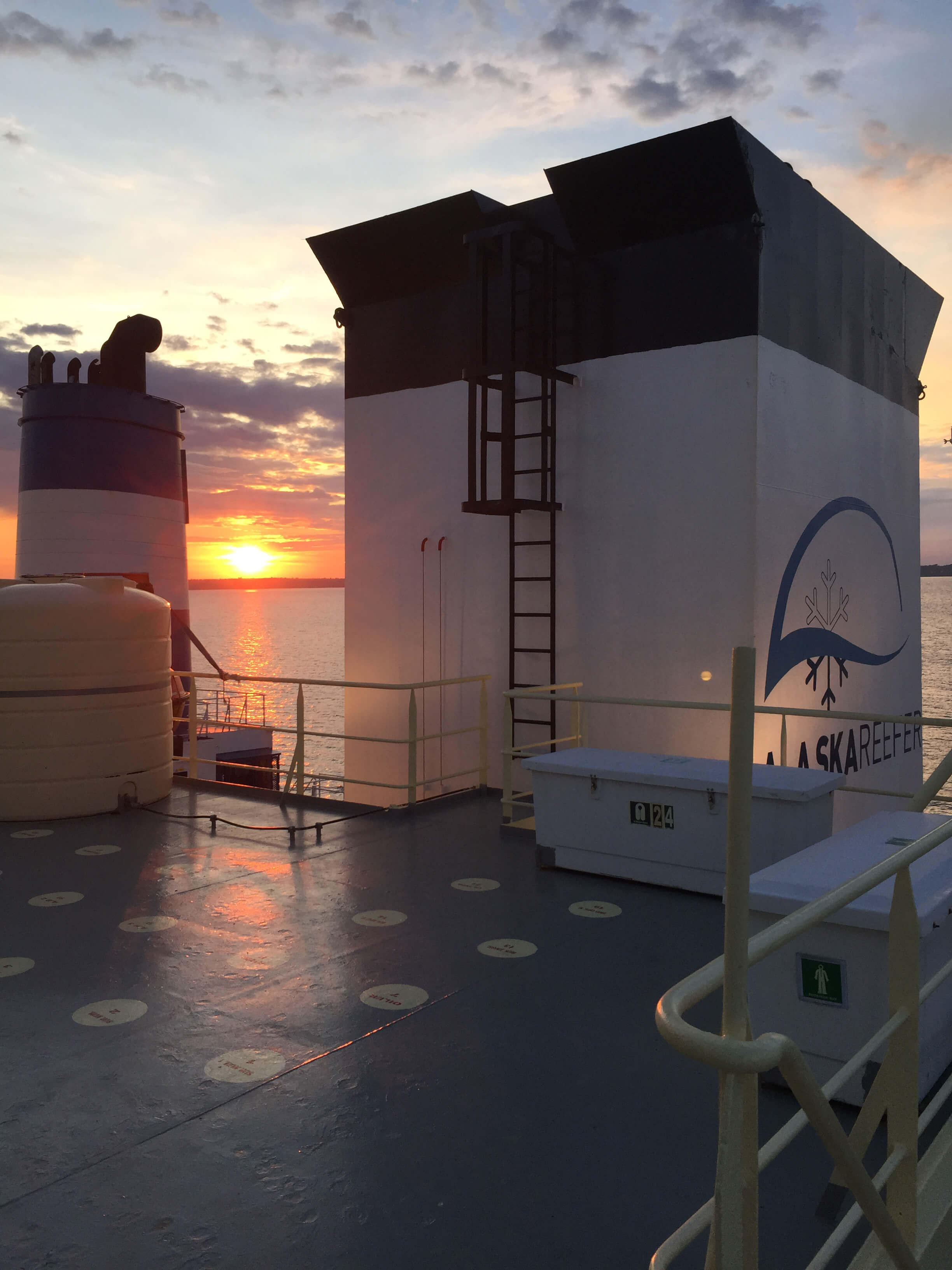 ALASKA REEFER MANAGEMENT LLC

Alaska Reefer Management LLC (ARM) is a specialized reefer carrier servicing the Alaska seafood industry and other global trades. American Seafoods is a proud shipper and strategic partner, which relies on ARM's full-service capabilities to transport our products port-to-port, door-to-door, or to anywhere in between.