CLEAN FISHERIES
The Bering Sea and the North Pacific Ocean rank among the world's cleanest fisheries with low bycatches of nontargeted species.

MID-WATER TRAWL NETS
Mid-water (or pelagic) trawl nets are designed to minimize bycatch and lessen the impact on the environment.

ONBOARD OBSERVERS
Federally mandated bycatch quotas are monitored and recorded by onboard NOAA scientists.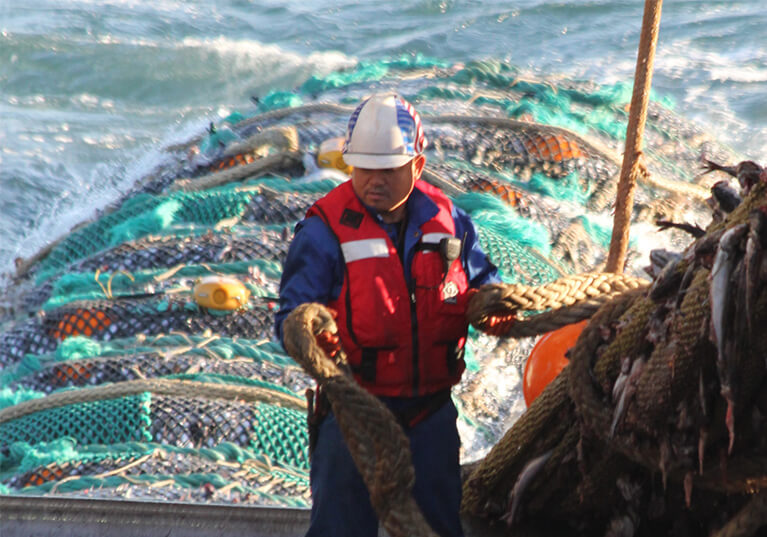 99.5 PERCENT RETENTION RATE
Among major worldwide fisheries analyzed, catches of Wild Alaska Pollock by American Seafoods in the Bering Sea feature the highest retention rates for targeted species.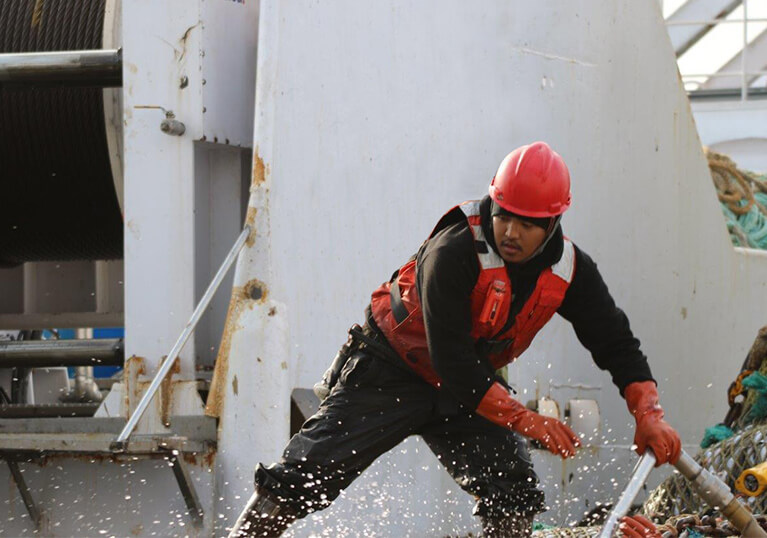 CHANGING COURSE TO AVOID BYCATCH
Members of harvest cooperatives share catch information in real time via satellite so vessels can alter fishing practices or move to another area to avoid excessive bycatch.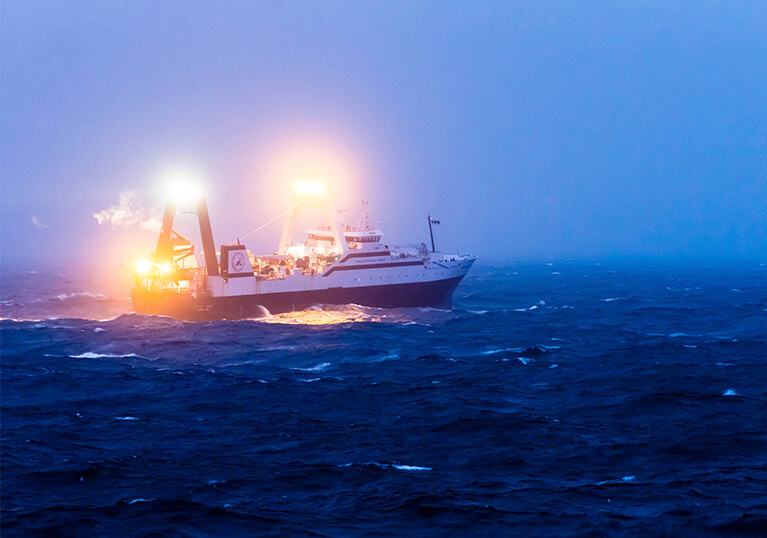 FEDERAL MANAGEMENT
The North Pacific and Pacific Fishery Management Councils set strict bycatch limits on species that are reserved for other fishermen. If any cap is achieved, the fishery is closed.