STARTING WITH ONE BOAT
The year was 1988 when American Seafoods founder Kjell Inge Rokke managed to gather funds for his first boat, the American Empress. With the development and deployment of pioneering onboard equipment that allowed for complete at-sea processing and freezing, American Seafoods raised the bar for product quality and integrity for an entire industry.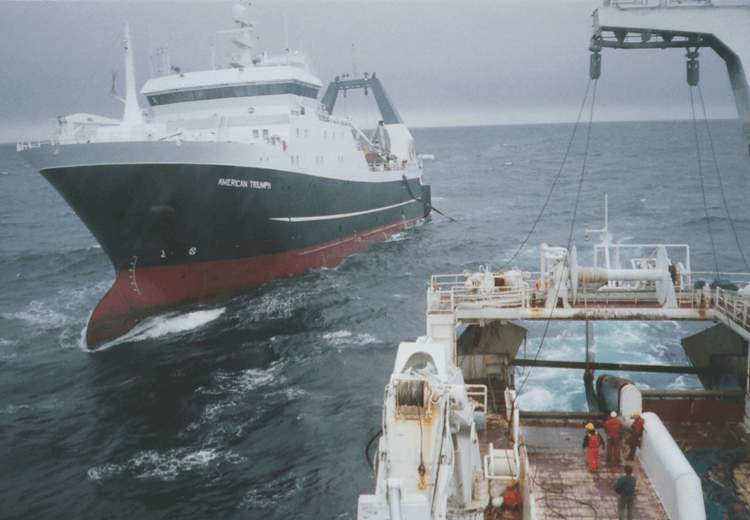 EXPANDING THE FLEET
On the success of the Empress, more boats and a Seattle headquarters were added in the late 1980s and 1990s. By the mid-1990s, our fishing vessels were processing a variety of seafood products—whole fillets, surimi, roe, fish oil, and fishmeal—for distribution around the globe.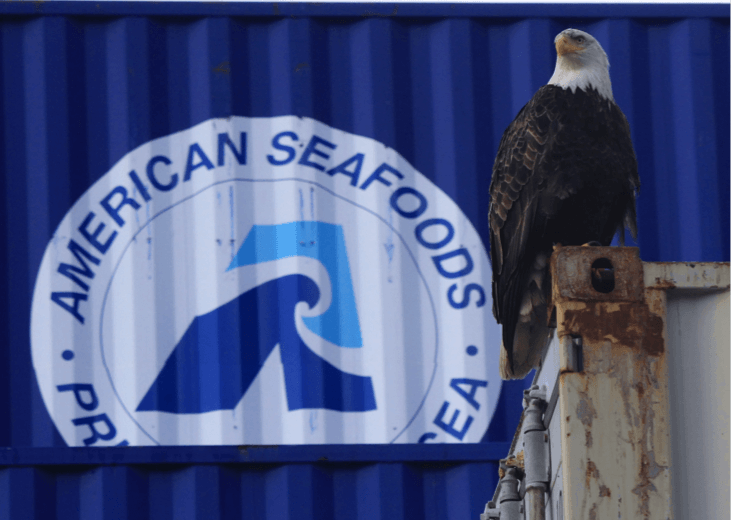 CONSERVATION LEADERSHIP
Through the late 1990s, American Seafoods led the effort to establish conservation cooperatives that would work to establish equitable quotas for all harvesters while sustaining the fisheries for future generations. Additionally, as champion of the American Fisheries Act of 1998, American Seafoods helped to revolutionize for the better how fisheries are managed in the United States—even though it meant giving up part of its fleet.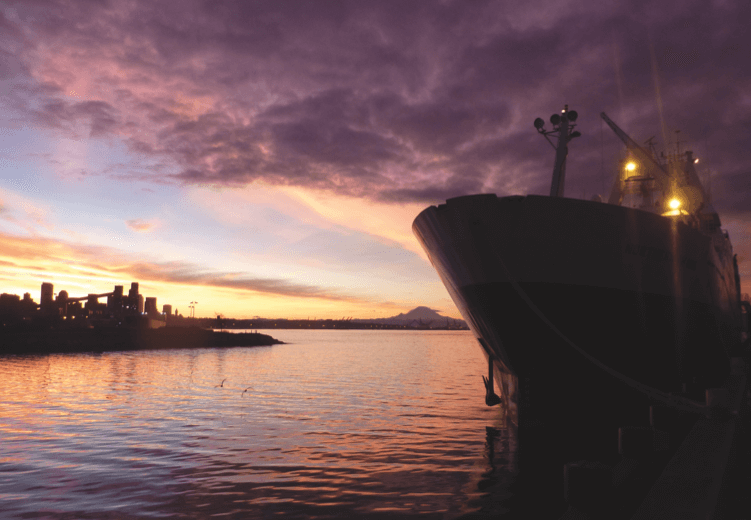 A SUSTAINABLE FUTURE
Today, American Seafoods is the world's largest at-sea processor of Wild Alaska Pollock with a fleet of seven at-sea processing vessels producing up to 150 MT of seafood daily. That unique capacity, along with control over a worldwide distribution network, affords unprecedented opportunities for the delivery of higher-quality seafoods to operators virtually year-round.  
Not to be ignored are the tremendous opportunities offered by the Bering Sea and the North Pacific Ocean—two of the world's most sustainable fisheries. Our future is driven by our commitment to keep them that way.