Wild Pacific Hake (Whiting)
A NORTH PACIFIC

SPECIALTY
Calories

90 per serving

Protein

18.31g per serving

Fat

1.31g per serving

Omega-3

260mg per serving

Wild Pacific Hake (Whiting) is unique to the waters off the coast of Oregon and Washington. But chefs worldwide like this sustainable fish for its rich, white flesh, flaky texture, and mild and slightly sweet flavor.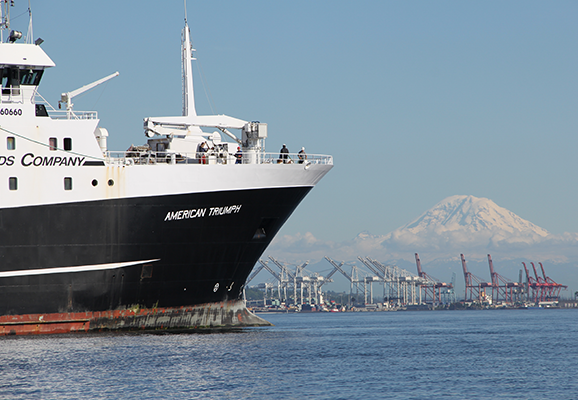 THE FROZEN-
AT-SEA

Advantage
We process and freeze Wild Pacific Hake (Whiting) immediately after harvest with no antibiotics (ever) and while still at sea. This at-sea advantage preserves more freshness, taste, and nutrition.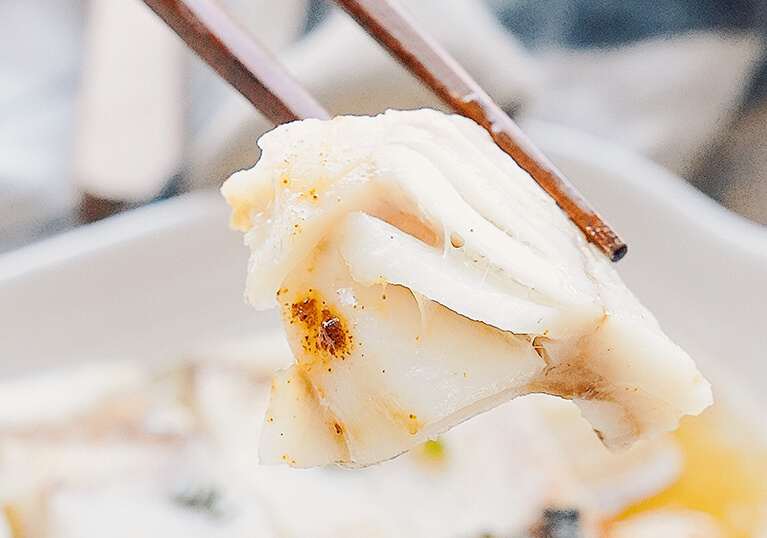 MILD, TENDER,
Delicate
Wild Pacific Hake (Whiting) is tender and delicate with a mild, wild, and slightly sweet taste. Perfect for a wide variety of popular preparations, Wild Pacific Hake (Whiting) is a lean and protein-rich whitefish.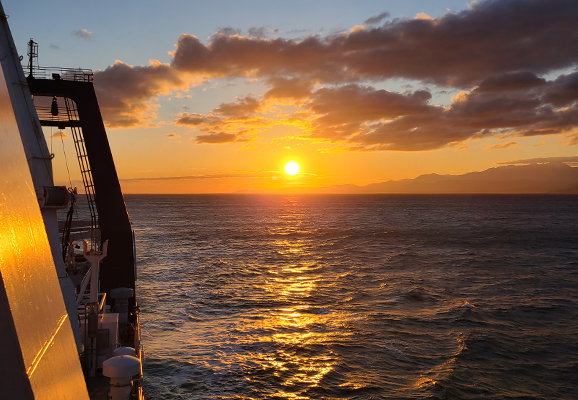 SustainablE
PROTEIN RESOURCE
With one of the lowest carbon footprints and zero fresh water use, our sustainability scores for Wild Pacific Hake (Whiting) are among the best in the world for protein meat producers.
A VariEty
Of Uses
One hundred percent of each fish we harvest is used to produce a variety of high-quality commercial products. Nothing goes to waste.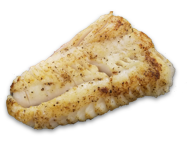 WHOLE FILLET BLOCKS
Our popular whole fillet blocks have no additives or preservatives (ever) and are served up in a variety of seafood products and dishes—from traditional favorites to gourmet specialties—and sold into foodservice and retail outlets worldwide.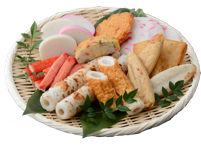 SURIMI (RAW MATERIAL)
Originating in Japan centuries ago, modern-day surimi (raw material) made from our Wild Pacific Hake (Whiting) is the foundational ingredient for some of the world's most popular seafood snacks, side dishes, and entrees.
HEADED AND GUTTED (H&G)
Our headed and gutted (H&G) Wild Pacific Hake is distributed to international markets where it is sold as consumer products into retail and further processed into fillets.
FISHMEAL
Fishmeal is used as food for many high value aquaculture species. American Seafoods is the world's largest producer of Fishmeal.  
FISH OIL
Our high-quality fish oil products, which are rich in omega-3 fatty acids, are used in a variety of biodiesel, chemical, industrial, and aquaculture applications.
Learn more about the versatility of Wild Pacific Hake and its wide-ranging uses.
SIGNATURE PRODUCTS

Whole Fillet Blocks
Surimi (Raw Material)
Headed and Gutted (H&G)
Fishmeal
Fish Oil

CERTIFICATIONS

Serving size = 3oz cooked. Source = USDA Food Data Central 4/2019 (fdc. nal.usda.gov) for grilled, broiled, baked, cooked in dry heat form, and Impossible Foods (impossiblefoods.com).
At American Seafoods, our carbon footprint in the production of Wild Pacific Hake (Whiting) is the lowest among all meat proteins, a point that deserves greater awareness among consumers today. Our use of fresh water in the production process aboard our catcher-processor vessels is also the lowest among meat proteins: zero.
The Wild Pacific Hake (Whiting) species is a trans-boundary stock that migrates between United States and Canadian waters. The Wild Pacific Hake (Whiting) stock is sustainably managed by the National Marine Fisheries Service (NMFS), a division of the United States Department of Commerce. Biological catch limits are determined by impartial scientists who work for NMFS, state fishery agencies, and universities. Quotas are set at or below the biological limits by the Pacific Fishery Management Council, a body made up of knowledgeable private citizens and state and federal government officials. The total quota is allocated between the US and Canada under a treaty that was signed by the two countries in 2007. Under this agreement, the United States is allocated approximately 74 percent of the quota and Canada receives 26 percent. Within the United States, the US share is further allocated between the catcher-processor, shore-based and mothership sectors. Certain tribes in the Pacific Northwest are also allocated a share of the quota subject to their ability to harvest it. More information on the management of the Wild Pacific Hake (Whiting) fishery is available on www.fishwatch.gov.
The Wild Pacific Hake (Whiting) fishery achieved Marine Stewardship Council (MSC) certification for sustainability in 2009 and 2014. More information on that certification and the sustainability of the fishery is available on www.msc.org.
Source: NOAA, NMFS, MSC
Get in Touch
Reach out to our sales team anytime. Learn more about Wild Pacific Hake (Whiting) or any of our other high-quality seafood products.