Wild Pacific Cod
THE MOST

CELEBRATED WHITEFISH
Calories

82g per serving

Protein

17.9g per serving

Fat

.63g per serving

Omega-3

284mg per serving
Rich in history, Wild Pacific Cod is valued by fishermen for its mild flavor and perfect flakiness. Because of its unmatched taste, unparalleled texture, and limited availability, Wild Pacific Cod has been prized for decades by chefs and consumers alike.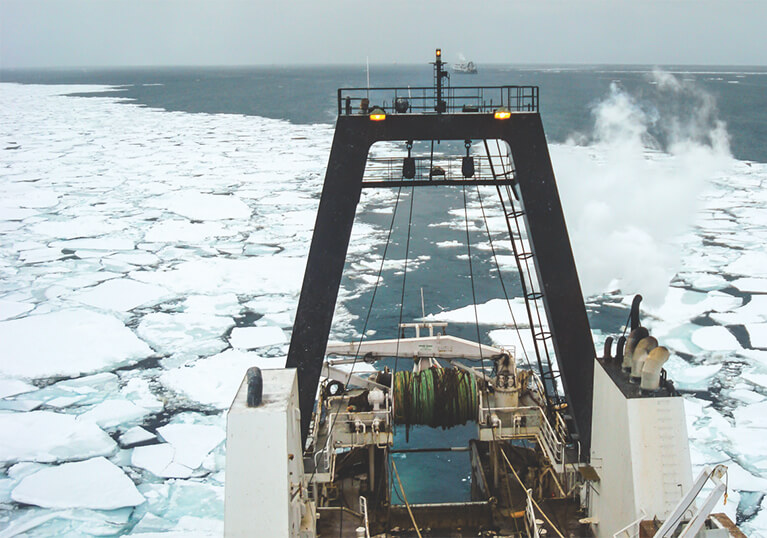 FROZEN
AT SEA
Our Wild Pacific Cod is processed and frozen immediately after the catch to capture more freshness, taste, and nutrition.
Mild, Firm,
Flaky
The king of the Alaska whitefish, Wild Pacific Cod is popular for its large flakes, mild flavor, and firm texture. It's also a favorite of low-fat and high-nutrition protein seekers.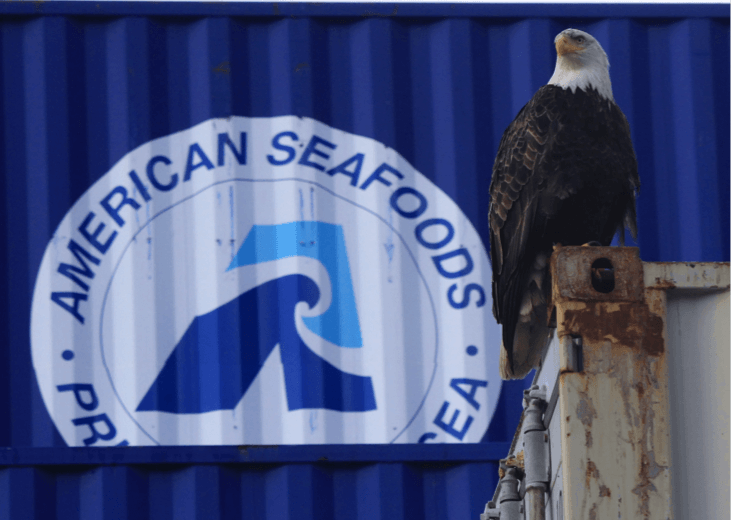 LOW impact

high sustainability
With one of the lowest carbon footprints and zero fresh water use, our sustainability scores for Wild Pacific Cod are among the best in the world for protein meat producers.
HEADED AND GUTTED (H&G)
American Seafoods produces both at-sea frozen J-cut and collarbone-on (CBO) headed and gutted (H & G) Wild Pacific Cod. Our Wild Pacific Cod is sold into Asian, European, and US markets for reprocessing into fillet and fillet portion products.
WHOLE FILLET BLOCKS
Our Wild Pacific Cod whole fillet blocks are produced into a wide variety of seasoned, breaded, and battered fish portions and fish fingers, which are then sold in both foodservice and retail markets. Fillets are frozen immediately after the catch to seal in freshness and maintain high product quality.
Learn more about Wild Pacific Cod and its uses.
SIGNATURE PRODUCTS

Headed and Gutted (H&G)
Whole Fillet Blocks

CERTIFICATIONS

Serving size = 3oz cooked. Source = USDA Food Data Central 4/2019 (fdc. nal.usda.gov) for grilled, broiled, baked, cooked in dry heat form, and Impossible Foods (impossiblefoods.com).
At American Seafoods, our carbon footprint in the production of Wild Pacific Cod is the lowest among all meat proteins, a point that deserves greater awareness among consumers today. Our use of fresh water in the production process aboard our catcher-processor vessels is also the lowest among meat proteins: zero.
In the US, Wild Pacific Cod are sustainably managed by the National Marine Fisheries Service (NMFS), a division of the United States Department of Commerce. Biological catch limits are determined by impartial scientists who work for NMFS, state fishery agencies, and universities. Quotas are set at or below the biological limits by the North Pacific Fishery Management Council, a body made up of knowledgeable private citizens and state and federal government officials. More information on the management of the Wild Pacific Cod fishery is available on www.fishwatch.gov.
The Wild Pacific Cod fishery achieved Marine Stewardship Council (MSC) certification for sustainability in 2010. Information on the MSC and its certification of the Wild Pacific Cod fishery is available on www.msc.org.
The Wild Pacific Cod fishery is under assessment as being responsibly managed by Global Trust under a program established by Alaska Seafood Marketing Institute. More information on this program is available at www.alaskaseafood.org.
Source: NOAA, NMFS
Get in Touch
Reach out to our sales team anytime. Learn more about Wild Pacific Cod or any of our other high-quality seafood products.