February 17, 2021
This Lent, Consumers Catch On To Seafood: Industry Analysis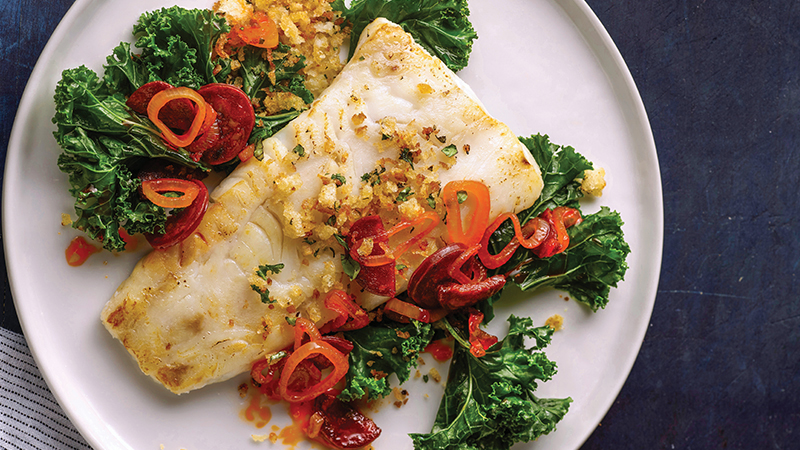 Lent is here, which means more households will consume fish for the next several Fridays of the year than usual. We also know this Lent will be different from other years. It comes as the pandemic has prompted many consumers to look for new healthy and delicious home-cooked meal options – which in turn has caused an unprecedented spike in seafood consumption.

As a result, this might be the first Lent where we see seafood as the center of the plate on more than just Fridays.

New research presented at this month's National Fisheries Institute's Global Seafood Marketing Conference shows frozen seafood is taking U.S. retail by storm. An analysis of 52 weeks of sales data ending in December found frozen seafood sales were up a whopping 35 percent compared to the previous year. Similarly, a new Food Industry Association (FMI) report shows that growth in seafood sales over the past 12 months (4.0%) has exceeded that of produce (2.6%), meat (1.9%) and deli (2.0%) despite a lower share of market than meat or produce.

At American Seafoods, we're proud to be part of an industry that is helping feed the planet and providing a source of comfort for people as they continue to navigate life amid the pandemic. We have long believed in seafood's power to help nourish the world while taking care of our planet and delivering a delicious, healthy, high-quality, and sustainable protein source to our business customers and end-use consumers is the reason we come to work every day.

Our fleet of 800 dedicated crew members work tirelessly to ensure Americans – and others around the world – have year-round access to healthy, affordable, and delicious seafood. Whether this seafood is sourced from the frozen aisle to cook at home or is prepared by a chef at a favorite restaurant, our crew members sacrifice time with their families and work tremendously hard through all-weather conditions at sea to make it possible for consumers in the U.S. and abroad to enjoy our seafood.

Thanks to the special care of our crew at sea, our fish products are some of the highest-quality and most sustainable on the planet. Wild caught from two of the most sustainable and well-managed fisheries in the world – the Bering Sea and the North Pacific Ocean – our catch is processed and immediately frozen at sea without the use of antibiotics to preserve freshness and optimize nutritional benefits.

The latest seafood trends research just confirms what we've always known to be true: whether frozen or fresh, seafood is one of the best choices you can make for your health and one of the best choices you can make for the planet. We're glad to see consumers catching on.