American Seafoods' Response to COVID-19
American Seafoods is committed to helping people eat nutritious, sustainable meals – no matter the circumstances.
The work we do and the wild seafood we harvest and process are vital to the health of our country. We are continuing to fish as an essential business, as defined by Homeland Security and Washington state.
American Seafoods operates a fleet of six fishing vessels in sustainable fisheries of the Bering Sea and North Pacific Ocean during several fishing seasons over the course of a year.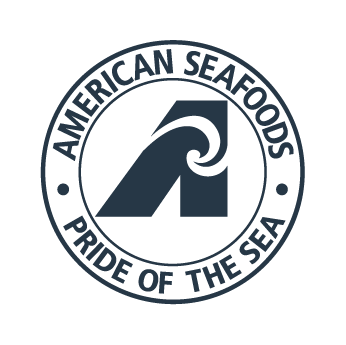 Our Crews
We're immensely proud of our fleet of approximately 800 dedicated crew members. Every member of our team aboard an American Seafoods vessel is doing the important job of feeding people around the globe. It's no small task, and it's only possible with our crewmembers' passion and hard work.
Nothing is more important than our crews' safety. In preparation for the January start of our 2021 fishing operations, we collaborated with health professionals and other experts on protocols to best protect our crews from COVID-19. We also hired a doctor with infectious disease experience as our first Medical and Operations Strategy Advisor. He advised on health-focused standard operating procedures for almost every aspect of our operations, including a mandatory pre-departure quarantine, screenings to ensure crew members are "fit for duty", sanitation procedures, and additional training for onboard medics and pursers.
Through a partnership with the Eastern Aleutian Tribes, Iliuliuk clinic and the Alaska Department of Public Health, our American Seafoods crews began receiving vaccinations in March. Vaccinating our crews will not only help keep our fleet safe, but will also help to protect the local communities in and around Dutch Harbor and help ensure the continuity of America's food supply.
Prior to Boarding
Fit for duty
Our "Fit for Duty" requirement looks out for our crew's health before each season, and was adapted this year to include Covid-19 related quarantining, testing, and screening procedures.
All new crew members are quarantined for a minimum of 14 days before boarding their vessels.
Quarantined crew members undergo 2 nasal swab PCR tests, administered on different days, to test for COVID-19. Only new crew members with two negative PCR tests are allowed to board the already disinfected vessels.
Cleaning/Isolation Preparation
Each vessel undergoes an enhanced cleaning procedure prior to crew boarding. While at sea, enhanced cleaning procedures continue.
At Sea Precautions
Enhanced Sanitation
Each vessel follows enhanced procedures onboard – including closely monitoring crew members after they board, wearing face coverings in common areas, new galley procedures, and no-contact off-load operations and supply replenishment. Flyers summarizing new procedures are posted throughout each vessel to keep everyone up-to-date.
Caring for crew members at sea
Each of our vessels has a plan in place to ensure that on-board crew receive appropriate care in the event of a potential infection. The vessel is equipped with an isolation room and a supply of medical equipment that is appropriate for a COVID-19 response. This includes surgical and N95 masks, protective gowns, face shields or goggles, thermometers, pulse oximeters, and medication. Additionally, we have telemedicine capabilities so that our on-board safety teams can receive real-time guidance and advice from onshore medical professionals, if needed.
Each vessel has isolation space to separate someone with signs or symptoms of a COVID-like illness. Special attention has been given to airflow to and from these isolation rooms.
Supporting the Crew
We have programs in place and a team of professionals to support the crew and their families throughout any required quarantining. We cover all the quarantine costs for our crew, such as medical care, transportation, food, housing, and security to enforce isolation to prevent further spread. The crew also continues to receive compensation during quarantine.
Our Communities
Giving back
This virus has wrought hardship on all of us. We are glad to be vaccinating our crews, because this will also help to keep our communities safe. We all have a role to play in giving back to our communities.
"Our promise to the world is we feed people better food sourced from a better place," said Mikel Durham, CEO of American Seafoods. "Many people are facing unprecedented financial burdens because of COVID-19, and that means more people are going hungry. We are committed to helping the world get through this crisis one meal at a time."
In support of people struggling with hunger and food insecurity, we donated Wild Alaska Pollock to communities hit hardest by COVID-19, including our hometown of Seattle and New York City.
As a founding member and major donor, American Seafoods helps SeaShare stock community food banks and meal centers in Alaska and the lower 48. To date, we've donated more than 15 million nutritious meals to SeaShare.
Communities of western Alaska are essential to the fishing industry. American Seafoods is thankful for their cooperation and committed to giving back through the community development fund, a grassroots initiative addressing critical social needs of this important region.
Our Customers
Our crew members have met our new safety protocols with tremendous perseverance. They are hard at work fishing, and we expect to have a successful year.
As consumers adjust to new norms, some have expressed concern about the possibility of COVID-19 transmission on food packaging. The Food and Drug administration has stated on several occasions that food and food packaging have not been associated with transmission of COVID-19, and there is no reason to be concerned about transmission of the virus from food. Guidance from the Centers for Disease Control and Prevention emphasizes the FDA finding.
Company Updates
Our partners, staff, and communities where we operate deserve transparency about how we're responding to COVID-19. We update this webpage regularly and welcome you to check back for news.

For media inquiries:
Please send an email to mediarelations@americanseafoods.com.